Klagenfurt Riichi Open 2019
today

End:
place

Gemeindezentrum Ebenthal




Michael-Rebernig-Platz 1




9065

,

Gradnitz



Tournament of the austrian riichi championship.
local_activity

Organizer:

Traincraft

MERS Weight: 2 MERS points
Entry Fee:

€

50.0

Max Competitors: 40 (6 registrations)
Registration End: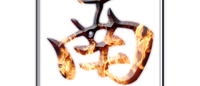 Klagenfurt Riichi Open 2019
On Friday there is the possibility for a guided tour through the observatory of Klagenfurt.
Please add a note to the registration if you want to join.

Lunch, coffee, tea and snacks are included in the registration fee. Options for lunch will be available soon.
Timetable:
15th of November
Special Programm (Trip to Observatory) 18:30-22:00
16th of November
09:00 - 09:45 Registration
09:45-10:00 Opening ceremony
10:00-11:30 1st Hanchan
11:30-11:45 Coffee Break
11:45-13:15 2nd Hanchan
13:15-14:45 Lunch
14:45-16:15 3rd Hanchan
16:15-16:30 Coffe Break
16:30-18:00 4th Hanchan
18:00-18:15 Coffe Break
18:15-19:45 5th Hanchan
19:45- Open End Dinner and social play
17th of November
09:00 - 10:30 6th Hanchan
10:30 - 10:45 Coffee break
10:45 - 12:15 7th Hanchan
12:15 - 13:45 Lunch break
13:45 - 15:15 8th Hanchan
15:15 - 15:30 Coffee break
15:30 - 17:00 9th Hanchan
17:00 - 18:00 Award ceremony
In regards to the new GDPR please read the attached document. By registering you are accepting the terms and conditions outlined in there
Registrations
Name
Nation
EMA Number

Alexander

D.

Austria

Susanne

S.

Austria

Lukas

G.

Austria

01000131

Lena

W.

Austria

01000053

Matthias

H.

Austria

01000132

Michael

D.

Austria

01000125