Vienna Autumn Riichi Open 2019
today

End:
place

Go7




Mariahilferstraße 82




1070

,

Vienna



Tournament of the austrian riichi championship.
local_activity

Organizer:

besteste

MERS Weight: 2 MERS points
Entry Fee:

€

40.0

Max Competitors: 40 (36 registrations)
Registration End: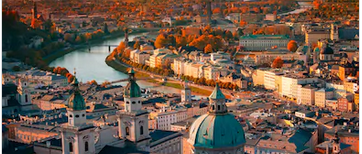 Vienna Autumn Riichi Open 2019
Lunch, coffee, tea and snacks are included in the registration fee. Options for lunch will be available soon and sent to you via email.
Please pay the registration fee in cash at the venue.
Timetable:
Saturday
09:00 - 09:45 Registration
09:45 - 10:00 Opening Ceremony
10:00 - 11:30 1st Hanchan
11:30 - 11:45 Coffee Break
11:45 - 13:15 2nd Hanchan
13:15 - 14:45 Lunch Break
14:45 - 16:15 3rd Hanchan
16:15 - 16:30 Coffee Break
16:30 - 18:00 4th Hanchan
Sunday
09:00 - 10:30 5th Hanchan
10:30 - 10:45 Coffee Break
10:45 - 12:15 6th Hanchan
12:15 - 13:45 Lunch Break
13:45 - 15:15 7th Hanchan
15:15 - 15:30 Coffee Break
15:30 - 17:00 8th Hanchan
17:15 Award Ceremony
In regards to the new GDPR please read the attached document. By registering you are accepting the terms and conditions outlined in there